Purgo Health is dedicated to improving your health, performance, vitality and wellness. Learn more about the power of nature and the finely selected ingredients in our formulas.
Product Description
Are you one of the millions of people who feels you're not as productive as you could be?
Or how about when your mind is drifting all over the place and it's tough to dial in.
How about those times when you seem to read the same thing over and over again because your mind is not focused on what you are reading. The simplest things can be tough to comprehend?
How can you help eliminate these feelings and improve productivity? A sense of accomplishment will lead to an overall happier, healthier you.
If you're looking for clean dialed in energy to improve clarity, drive and focus then PURGO HEALTH'S FOCUS ENHANCER XL is for you!
Containing natural, clinically studied ingredients, PURGO HEALTH'S FOCUS ENHANCER XL is a total performance and lifestyle enhancer for people of all ages.
Most nootropic / energy / focus products are loaded with stimulants that can cause a jittery blast of energy resulting in a "crash" once the effects wear off.
Purgo Health's Focus Enhancer XL is formulated to deliver clean sustained energy that is evenly dispersed. Isn't it a great feeling to cross things off your list, get things done, get to the gym, read that document, start and complete that project. Not thinking about how you feel, you're dialed in and it just happens!
If you want to improve your MENTAL FOCUS, ENERGY, CONCENTRATION, COGNITIVE FUNCTION & CLARITY without the jitters and crash then FOCUS ENHANCER XL is what you've been looking for.
The ability to focus is in all of us, but sometimes we need a little help to bring it out.
Order today before you forget, LOL..
Not sure if it'll work for you? Take us up on our 100% Money Back Guarantee. If you don't love your results with FOCUS ENHANCER XL, simply send it back for a refund. We're so confident that you'll see the same kind of amazing real-world results that thousands of other people have with FOCUS ENHANCER XL that we'll make it completely simple, easy, and risk-free for you.
Ingredient Highlights
Niacin (B 3)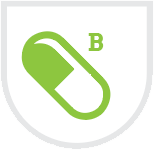 Niacin B3 and other B vitamin deficiency can lead to a variety of neurological disorders including dementia, poor memory and depression. Niacin B3 helps maintain healthy cardiovascular system, brain function, and skin formation. Niacin helps improve circulation, and it has been shown to suppress inflammation.
B 12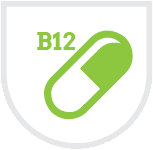 Deficiency of B 12 and other B vitamins can lead to a variety of neurological disorders including dementia, poor memory and depression. B 12 plays an important role in the production of brain chemicals that affect our mood and proper brain function.
B 6
Vitamin B6 helps many of the body's systems function including the cardiovascular, immune, digestive, muscular and the nervous systems. B6 promotes a healthy metabolism, therefore producing energy. Proper levels of B6 promote healthy brain function and development, and helps enable the brain to communicate with the body efficiently.
N-Acetyl-L-Tyrosine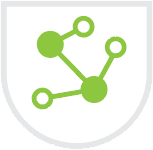 N-Acetyl-L-Tyrosine is a cognitive enhancement supplement that has many benefits. This amino acid is critical for cognitive processes, building muscle and cell growth. N-Acetyl-L-Tyrosine helps promote mental health, boost mental and athletic performance, reduce stress, and helps promote focus for those with attention deficit disorder (ADD) or attention deficit-hyperactivity disporder (AD-HD).
Caffeine Anhydrous
Caffeine is a central nervous stimulant and found most commonly in coffee, tea, sodas, fitness supplements and energy drinks. Caffeine Anhydrous, (dehydrated caffeine), helps promote total energy, mental performance, focus and clarity; and helps treat migraine headaches.
Theacrine (Teacrine®)
TeaCrine® is a patent-pending, nature-identical compound containing pure theacrine, which can be found in natural sources such as coffee, exotic fruits and the Camellia assamica var.kucha tealeaf. TeaCrine® helps provide energy, mental clarity, boost concentration, motivation and focus and improve mood without elevating one's heart rate or blood pressure.
Black Pepper Fruit Extract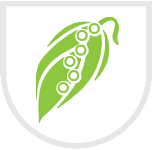 BioPerine® helps facilitate and maximize ingredient absorption in your system, enabling stimulants to last longer.
Choline Bitartrate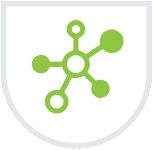 Choline is important for cell membranes and for the production of the neurotransmitter acetylcholine, which has a role in memory and muscle coordination. The body naturally produces small quantities of choline, making it necessary to consume quantities through diet or supplementation to maintain good health. Through studies, it is believed choline bitartrate and other choline supplements may enhance athletic performance, lower blood pressure, reduce cholesterol, protect the liver, improve memory and mood, and treat Alzheimer's disease.
Amazon Reviews
See what our customers has to say!!
†* These statements have not been evaluated by the Food and Drug Administration.  This product is not intended to diagnose, treat, cure or prevent any disease.