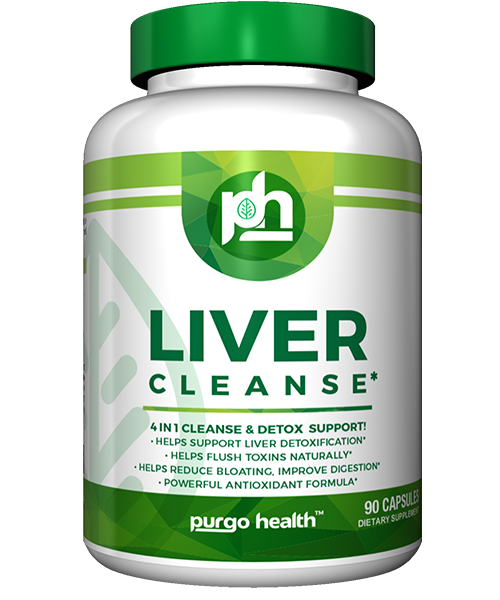 Liver Cleanse
Helps Support Liver Detoxification Helps Flush Toxins Naturally Helps Reduce Bloating, Improve Digestion Powerful Antioxidant Formula
Only logged in customers who have purchased this product may leave a review.
Liver Cleanse by Purgo HealthTM is formulated with clinically-proven ingredients to detoxify and promotes healthy liver & digestive function.
Product Description
– Are you one of the millions of people who feel the need to renew your overall well-being or just want to kick start a healthier life style ?
Would you be more productive, feel healthier, and have increased energy if you your body were renewed?
Liver Cleanse by Purgo Health is the key to your body renewal and the road to a healthy and happier you!
ALL NATURAL BOTANICAL SUPPORT your body craves.
PROMOTE LIVER FUNCTION and reduce bloating with a powerful antioxidant formula.
FLUSH TOXINS RAPIDLY and naturally with a 15-in-one liver support supplement.
DETOXIFY YOUR LIVER and experience the difference. Your liver works hard to flush your body of toxins on a daily basis and works overtime during those times when we eat and drink to excess. Who doesn't like to enjoy life right, but our liver pays the price. Our liver cleanse supplement helps support the body's detoxification process. If you're looking to feel renewed, help improve and maintain circulatory function or overall wellness this product will help you achieve your goals.
PURGO HEALTH'S LIVER CLEANSE is formulated with natural clinically studied ingredients that have shown to help promote the detoxification process and support healthy liver & digestive function.
Ingredient Highlights
Milk Thistle
Milk thistle (Silybum marianum) has been used for 2,000 years as an herbal remedy for a variety of ailments affecting the liver, kidney, and gall bladder. The active ingredient in Milk Thistle known to protect the liver is silymarin, a chemical extracted from the seeds. Silymarin is a trio of flavonoids (silibinin, silidianin, and silicristin), which are thought to help repair liver cells damaged by alcohol and other toxic substances. Research studies have indicated Milk Thistle also helps counteract the toxic effect of death cap mushroom poisoning as well as fight cancer by blocking the division and reproduction of cancer cells and shortening their life span.
Grapeseed Extract
Grapes and grape seeds have been used to treat various health problems including cancer, cholera, smallpox, nausea, eye infections, and skin, kidney, and liver diseases. Grapeseed extract is a powerful antioxidant that helps reduce inflammation and fight free radicals, dilate & strengthen blood vessels and improve circulation.
Vitamin C
Vitamin C is a potent antioxidant and has shown in studies to protect the liver by helping prevent fatty buildup and cirrhosis, flushing fats and toxins from the liver.
Dandelion Root Powder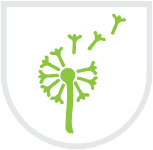 Dandelion has been shown to improve liver function by removing toxins and promoting healthy hydration and electrolyte balance as well as bile production. Every part of the dandelion plant is rich in antioxidants, vitamin C and vitamin A (as beta-carotene) and increases the liver's production of superoxide dismutase.
Turmeric
Turmeric (Curcuma longa) has been used for 4,000 years to treat a variety of conditions. Studies show that turmeric may help fight infections and some cancers, reduce inflammation, and treat digestive problems.
L – Glutathione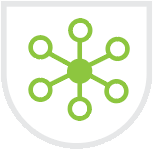 Glutathione is a protein that is found inside every cell of the human body, with the highest concentrations found in the liver. Glutathione acts as a powerful antioxidant and detoxifier that protects cells from free radicals and oxidative stress and boosts the immune system.
N-Acetyl-L-Cysteine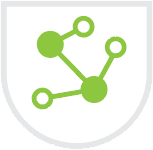 N-Acetyl-L-Cytsteine (NAC) provides the body, the liver and all cells with increased glutathione and the antioxidant protection they need to better perform their functions. NAC is an amino acid that is well absorbed and utilized by the body. Because of its sulfur content, NAC supplements can have an unpleasant odor.
L-Carnitine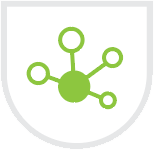 L-Carnitine may be an important component in treating a fatty liver. Produced by the body in the liver and kidneys, L-Carnitine is a nutrient that helps the body turn fat into energy. By transporting fatty acids into the mitochondria, L-Carnitine boosts energy levels, because it stimulates the body's burning of triglycerides as fuel.
Artichoke Powder
Healthy liver function is crucial in maintaining a healthy immune system. When toxins build up in the liver it is unable to function adequately. Artichoke powder is believed to stimulate bile production in the liver helping it to eliminate toxins.
Barberry Powder
Barberry has been used medicinally for over 2,500 years. It is a powerful antifungal, antioxidant herb that helps with digestion and colon cleansing; aid the secretion of bile to support liver health, disinfect and cleanse the colon, reduce urinary discomfort, and help regulate digestion.
Baical Scullcap Extract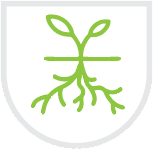 A flowering plant from the mint family, Baical Scullcap has been used by Native Americans for hundreds of years to treat anxiety balancing hormones and mood: to relieve pain, boost healing and reduce inflammation; and reduce toxins in the body and blood, boosting efficiency of the liver. Scullcap is also known to promote weight loss, hearth health and cancer prevention.
Schisandra Berry
This unique berry has a long history in Chinese herbal medicine widely used for treating skin health, respiratory health, insomnia and IBS. Schisandra Berry contains lignans, which protect the liver by stimulating cells that provide antioxidant properties to the body.
Beet Powder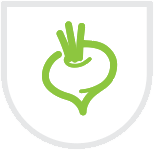 Beets have a multitude of medicinal uses and benefits dating back over 4,000 years. The nutritional content of beets include betaine which helps liver cells eliminate toxins, and pectin (a fiber) to flush toxins from the body.
Red Raspberry Leaf Powder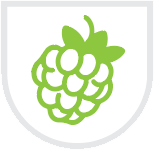 Used medicinally for centuries, Red Raspberry Leaf is rich in antioxidants and has been used to treat gastrointestinal tract disorders, respiratory disorders, heart problems, vitamin deficiency and even diabetes. Red Raspberry Leaf may promote healthy urination and bile production and to purify the blood and skin.
Bladderwrack Powder
Bladderwrack is a form of seaweed that has been used medicinally for centuries. The plant contains high amounts of beta carotene, iodine, potassium, and other organic compounds giving it the power to promote healthy thyroid function, reduce inflammation, promote weight loss, and improve digestive health.
L-Methionine
L-Methionine is a potent antioxidant and an important amino acid for your liver's repair and rebuilding processes. L-Methionine contains sulfur, which is used by the body for healthy growth and metabolism. It is perfectly normal for L-Methionine supplements to have an unpleasant odor.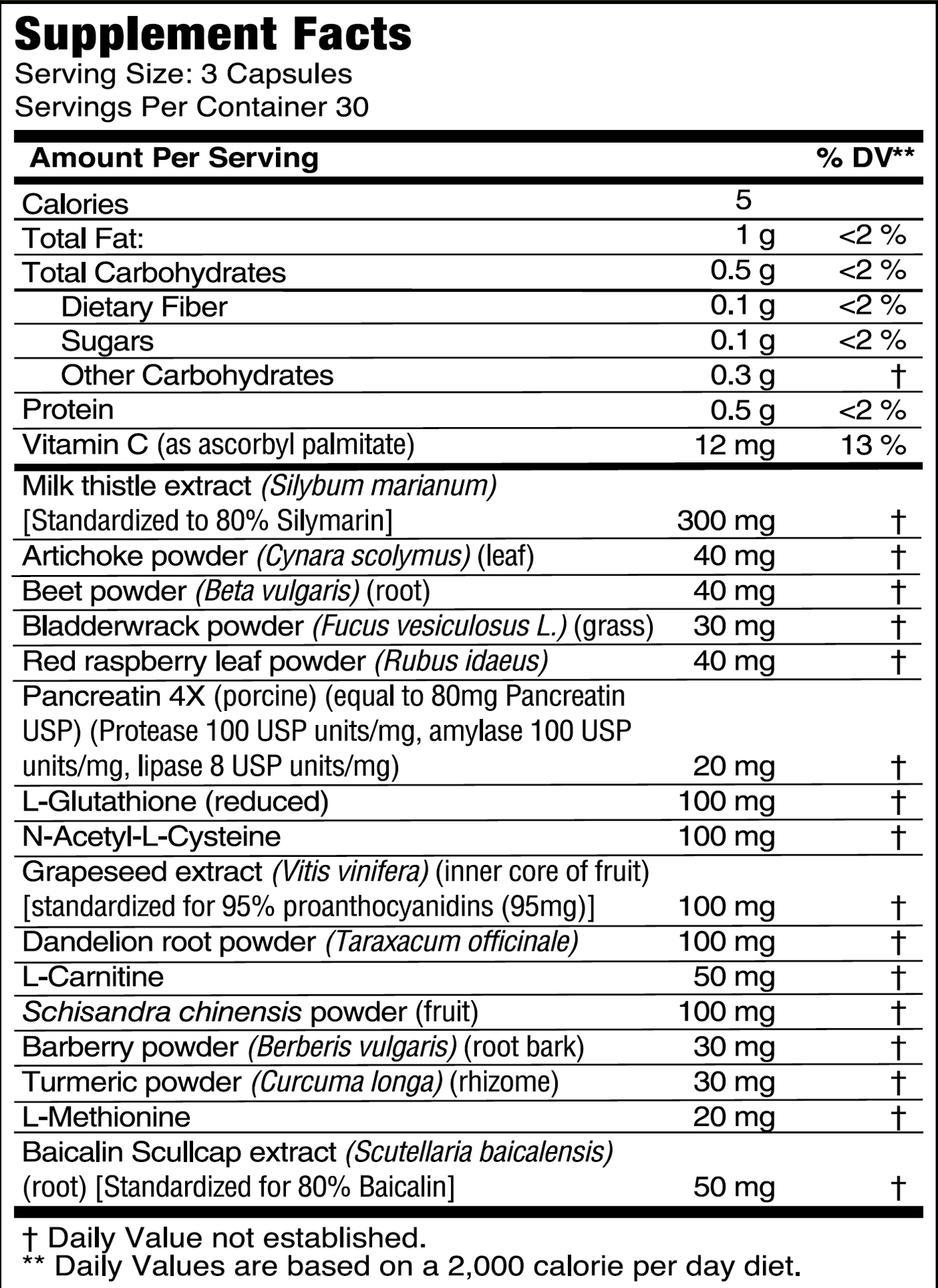 Amazon Reviews
See what our customers has to say!!


†* These statements have not been evaluated by the Food and Drug Administration.  This product is not intended to diagnose, treat, cure or prevent any disease.